Figure one: Tribes within Auckland
https://teara.govt.nz/en/map/1039/the-six-auckland-tribes
The image above shows the local iwi within Auckland. From these location i will be oriented by the trees towards the location of these tribes
I will use 6 trees to make up the branch sculpture, each tree will be representative of the  6 iwi within Auckland and they will be oriented towards the iwi. The idea is to show the interconnections between the tree's and tribes.
Six Tribes
Ngati Whatua-o-orakei
Ngāti Whātua-o-Ōrākei descend from the Ngāti Whātua confederation of tribes, which also includes Te Roroa, Te Uri-o-Hau and Te Taoū. The confederation originates from the ancestor Tumutumuwhenua (also known as Tuputupuwhenua) and the Māhuhu-ki-te-rangi canoe. Their ancestors migrated from Muriwhenua to the Waimamaku River valley, Waipoua Forest, Kaihū River valley and Kaipara Harbour, where they intermarried with, and subsumed, earlier peoples. Ngāti Whātua-o-Ōrākei occupied the central isthmus during the mid-18th century after an invasion led by Te Waha-akiaki and Tuperiri.
Te wai_o_hua/ Nga oho
Te Wai-o-Hua originate from Te Wakatūwhenua and Te Moekākara canoes, and from the early Te Arawa tribe Ngā Ohomatakamokamo-o-Ohomairangi (Ngā Oho), who once dominated much of the land between Tauranga and Cape Rodney, near Leigh. Ngā Oho subsequently divided into three groups, based in three areas: Ngā Oho at Papakura; Ngā Riki from Papakura to Ōtāhuhu; and Ngā Iwi from Ōtāhuhu to the North Shore. Eventually they merged to become Te Wai-o-Hua (the waters of Hua) under the chief Te Hua-o-kaiwaka.
Te Wai-o-Hua remained the main tribe on the Tāmaki isthmus well into the 18th century. Around 1741 their paramount chief, Kiwi Tāmaki, was killed in a battle at Paruroa (Great Muddy Creek) by Te Waha-akiaki of Te Taoū and Ngāti Whātua. This happened during a sequence of events that saw Ngāti Whātua take possession of central Tāmaki.
Ngati te ata
Ngāti Te Ata were also known as Te Ruakaiwhare, after the tribal guardian who protects the waters of Manukau Harbour. They occupied the area around Waiuku, the Awhitū peninsula, Huia and the Waitākere Ranges.
The tribe gets its name from the famous woman chief Te Atairehia, a granddaughter of the founding Te Wai-o-Hua chief Te Hua-o-kaiwaka. She was given land in Waiuku after helping the local hapū (sub-tribe) Ngāti Kahukōkā in its fight against other tribes. Te Atairehia married Tapuae, a Tainui chief who was killed after winning control of a stretch of the Waikato River from Taupiri to Port Waikato. His death was avenged by his son Pāpaka, who secured Waiuku for Ngāti Te Ata.
Ngati paoa
Ngāti Pāoa descend from the ancestor Pāoa, who migrated from Ngāruawāhia on the Waikato River to Hauraki (Coromandel). There, he married Tukutuku, a descendant of Marutūahu. Rautao, a descendant of Marutūahu, and Kapetaua of Ngāti Pāoa, conquered much of Tāmaki (Auckland) in separate battles. Ngāti Pāoa fought a number of campaigns against Ngāti Whātua and Te Wai-o-Hua of Tāmaki at Mahurangi and the Whau and Tāmaki rivers. Until European contact, the tribe occupied most of the land from the Thames estuary, the Hūnua Ranges, east Tāmaki, Waiheke Island and the coast northward to Whangaparāoa.
Ngai Tai
Ngāi Tai descend from the Tainui ancestors Taihaua, Taikehu and Te Kete-ana-taua, who settled in Tāmaki when the Tainui canoe passed across the isthmus on its way to Kāwhia Harbour. The tribe was once part of an extensive coastal trading network between Tāmaki, the Coromandel, Aotea (Great Barrier Island) and across the Bay of Plenty to Tōrere Bay, where another Tainui-related tribe, Ngāti Tai, live today. Links between Ngāi Tai and Ngāti Tai were reinforced several generations ago when three sisters, Raukohekohe, Motuitawhiti and Te Kawenga, led several hundred people in a migration called Te Heke-o-Ngā-Tokotoru (the migration of the three) from Tōrere Bay to Tāmaki. Here, Raukohekohe and Motuitawhiti both married both Te Wai-o-Hua and Ngāi Tai chief Te Whatatau.
Te kawerau a-maki- Kauri
Te Kawerau-a-Maki is one of the older Tāmaki tribes, whose territory once extended from the Waitākere Ranges north to Cape Rodney.
Te Kawerau-a-Maki descend from the Tainui, Te Wakatūwhenuaand Te Moekākara canoes. Their ancestor Tiriwa is one of the oldest and more mysterious Tāmaki forebears, credited with uplifting Rangitoto volcano from Karekare beach and carrying it to its present location in the Hauraki Gulf. An older name for the Waitākere Ranges, the tribe's heartland, was Te Waonui-a-Tiriwa (the great forest of Tiriwa).
The tribe trace their descent from the Tainui priest Rakataura, or Hape. They also have links with the now extinct Bay of Plenty tribe Te Kawerau, who were said to have migrated to Tāmaki.
Te Kawerau-a-Maki's ancestor Maki, who migrated from the Tainui and Taranaki regions, took control of much of the land between Tāmaki and the Kaipara. The tribe take their name from his son Te Kawerau-a-Maki, who was named after a dispute between his father and Ngāti Whātua over kūmara (sweet potato) plantations (te kawerau is the term for the straps of a bag used for carrying kūmara). Maki's great-grandson, Te Auotewhenua, went on to control the land between Muriwai and Manukau Harbour.
https://teara.govt.nz/en/tamaki-tribes/page-3
Six Trees
Kauri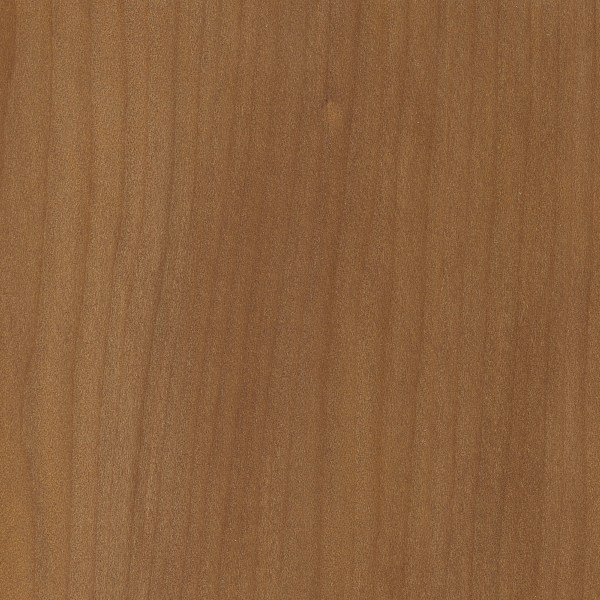 Giant kauri trees were considered by Māori to be the kings of New Zealand's forest. The straight-grained wood was prized by Europeans as spars for sailing ships and became popular in construction. With logging, tracts of native forest soon dwindled. Today the patches that remain are being carefully protected, and the forest is being restored.
Distribution
Before people settled in New Zealand, forest containing kauri covered much of the Coromandel Peninsula and northern areas. Today, the remaining 7,455 hectares of mature kauri forest is scattered in remnant patches. Fossil evidence shows that it once grew as far south as Invercargill. Over the last few million years, kauri retreated to its present limits as a result of geological-scale disturbances such as sea-level changes, mountain-building, volcanic eruptions and glaciations, and the associated loss of suitable soils.
https://teara.govt.nz/en/kauri-forest
Matia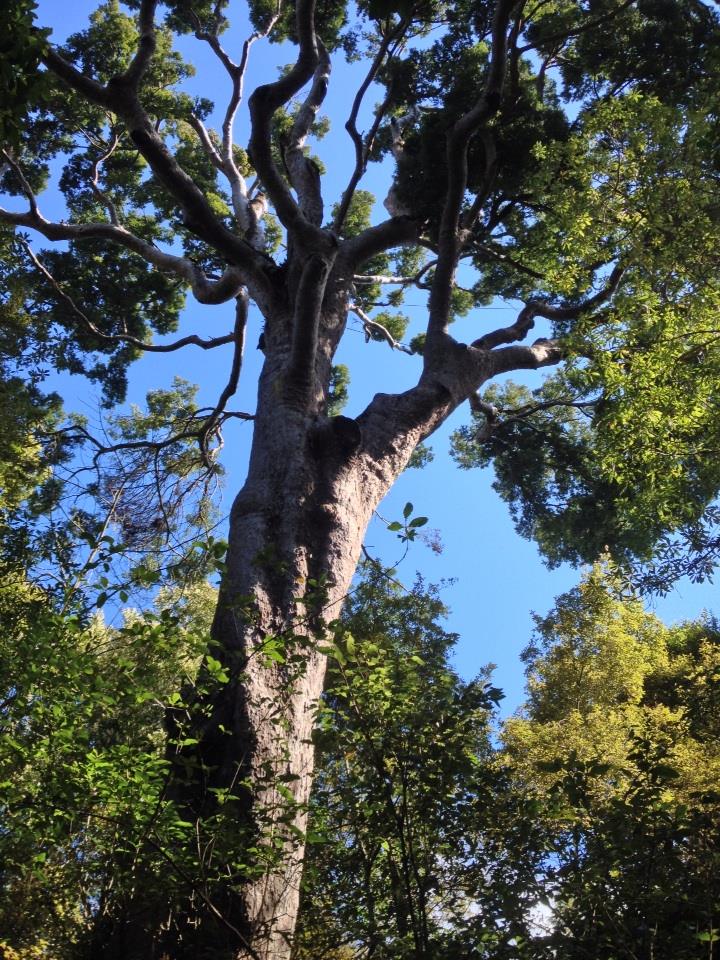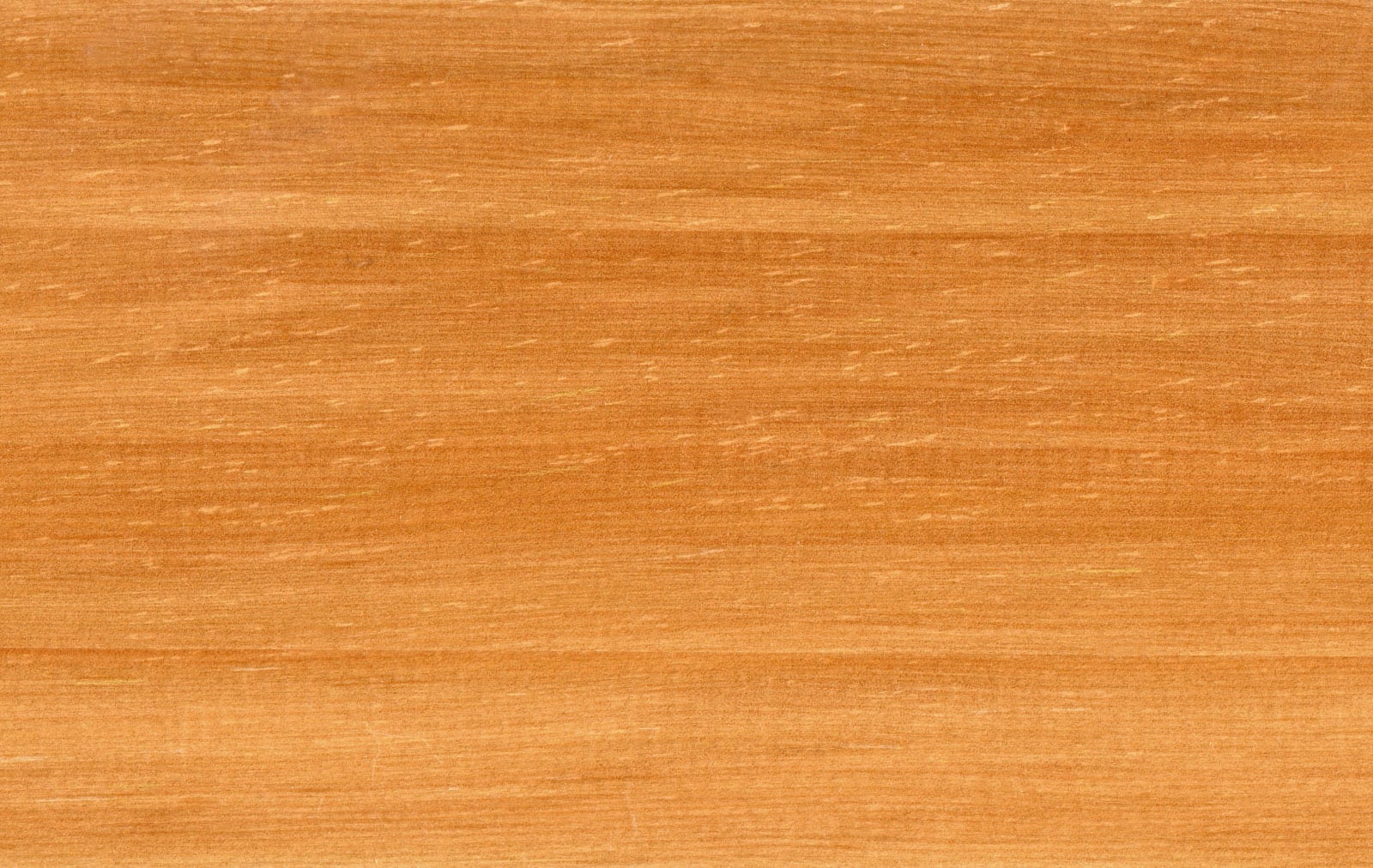 In the Wanganui region, where totara was not common, the Maori used the wood of matai for carving. Its other uses were for canoes, canoe bailers, small agricultural implements and handles. The Maori also drank the liquid (matai beer) obtained from the cracks in heart matai to treat consumption and as an antiseptic. The advent of the European found matai attaining an exaggerated reputation for durability and its unwise use for house blocks and fence posts; matai is not durable, being similar in that regard to kauri. It is however a superb above ground timber with excellent machining qualities, stability and hardness. It is especially suited to heavy duty floors and wooden door and window joinery. Bushmen used to drill into hollow matai to tap the "matai beer" and they too used it to check consumption and as an antiseptic.
Distribution
Matai bark. Its most distinctive feature is its "hammer marked" bark scales that are pale on the inside. Matai is found throughout New Zealand and very rarely on Stewart Island. It is most common in the Central Plateau in the North Island with other important areas being the West Coast, SE Nelson, the Seaward Kaikouras and western Southland in the South Island. In the North Island it grows from sea level to 760 metres and in the South Island to 300 metres. It appears to favour warmer areas with moist but well drained alluvial soils of the type usually found on river terraces. There is some indication that it grows better at a higher pH then most other podocarps and reputedly forms mor soils.
https://www.tanestrees.org.nz/species-profiles/matai/
Kahikatea

History
The Tuhoe people reputedly used kahikatea for carving because it carves easily across the grain and holds a sharp edge. But because of its perishable nature no early carvings have survived. In places where totara and kauri were not available it was also used for canoes and soot from burnt wood was used as a tattooing pigment. A decoction of leaves was used for urinary and other internal complaints and a recipe involving bark for bruises. The other main use by the Maori was of the swollen seed receptacle (usually referred to as a berry) which is used as a food. Often present in large quantities, it was easily collected and there are records of feasts where 60 baskets of kahikatea berries were provided. The prolific production of fruit also attracted pigeons and tui so these forests were good places to hunt. Apart from misuse of the timber for naval purposes, the early Europeans sawed logs into wide clear lengths of timber which were exported to Australia, but use was limited until it was discovered that it did not taint food. Thin boards were then used to make boxes in which butter was packed for export and this continued until the advent of the strong cardboard box. With the advent of treatment against borer most sawn timber went into wide facia and weather boards. Because it is light and easily worked it was also used for boat building and is still in demand today. A recently discovered use, linked to its freedom from odour and taste, is as cake baking container.
Distribution
The Genus Dacrycarpus consists of species of tall trees found from Burma and China in the north, through New Guinea to New Zealand. The sole New Zealand species is kahikatea which is found throughout the country and may have been our commonest conifer. In the North Island it grows from sea level to 750 metres, this upper level decreasing further south so that it is scarcely above sea-level on Stewart Island. It is most abundant in high rainfall areas and occupies a wide range of soils. The fastest growth rates are on deep, well drained river terraces.
https://www.tanestrees.org.nz/species-profiles/kahikatea/
Rimu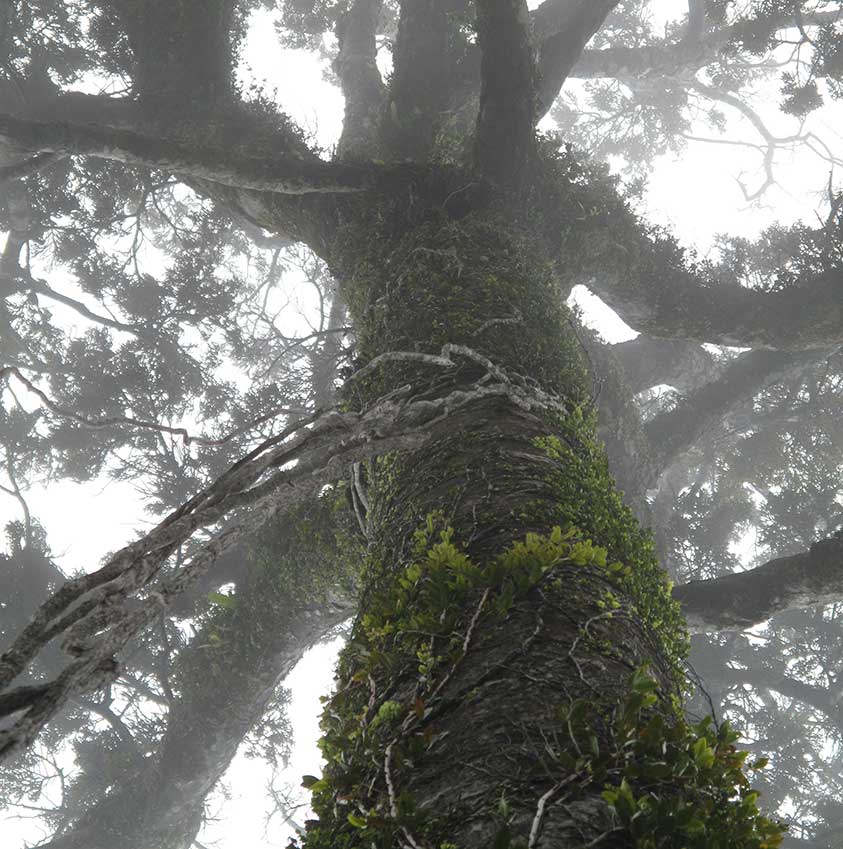 Rimu has long been considered one of New Zealand's finest timbers, perhaps second only to Kauri.  South of the Waikato where Kauri did not grow, Rimu or "Red Pine" was the dominant building timber used by European settlers. Because of extensive logging however, its range was greatly reduced and Government policies now prevent it from being logged on public land. Specialty items are still made from wood scavenged from stumps and roots of trees felled many years ago.
Māori used Rimu fruit as a food source, particularly in abundant mast years. The fruit only forms at the very end of branches, which made harvesting a dangerous task and serious injuries were common. The fruit has a constipating effect when eaten in large quantities and a juice made from Tutu flowers was drunk to counteract it.
Rewarewa

History
The nectar of rewarewa used to be collected and eaten by Maori who picked the flowers in late spring and tapped them onto the inside of a gourd vessel. The inner bark was bandaged over a wound to stop bleeding and speed its healing (Crowe 1999). The timber of rewarewa was not used to any extent by the Maori.
Pioneer Europeans saw the decorative properties of rewarewa wood and used it in inlay and marquetry work. However, the timber was also used in bush tramways, brake blocks, and fence battens (Hinds & Reid 1957). Its common name is New Zealand honeysuckle, which refers to the timber's decorative properties. It was, however, also called the 'Bucket of Water' tree as it is useless for firewood.
Distribution
Rewarewa occurs throughout the North Island but only in the Marlborough Sounds in the South Island, occurring from the coast to about 850 m elevation. It is largely a pioneer species and, in the central North Island, dense rewarewa-kamahi stands are often associated with past burning and clearing. Rewarewa is often associated in natural forest with poor soils.
https://www.tanestrees.org.nz/species-profiles/rewarewa/
Tanekaha

History
The Maori made fairly extensive use of tanekaha. The double pointed spear, koi koi which was about two metres long was made of tanekaha, doubtless because it is one of the strongest and most flexible native softwoods. Other Maori uses were in canoe and house structure and the bark was used as a source of red dye. Tanekaha was also used medicinally by the Maori, as a liver tonic and treatment of dysentery and vomiting. Early European use was as sleepers, marine piles and pit props. Its strength meant it was also useful for bridge decking and heavy roof timbers. Its properties also made it a useful wood for agricultural machinery like hay sweeps. Occasionally joinery was also made from tanekaha.
Distribution
Tanekaha is a warm temperate species mostly confined to the North Island, north of a line from Mokau to Mahia Peninsula (latitude 39°). It is also found in isolated locations in northern Nelson and Marlborough. The species grows on a wide range of soils, preferably well drained lowland alluvials or moisture retentive pumice. It is intolerant of poor drainage, especially on flat sites and requires reasonably high moisture level for good growth. On dry ridges in the north, tanekaha is a common pioneer species but never grows into a large tree. It grows well in scrub with overhead light.
https://www.tanestrees.org.nz/species-profiles/tanekaha/